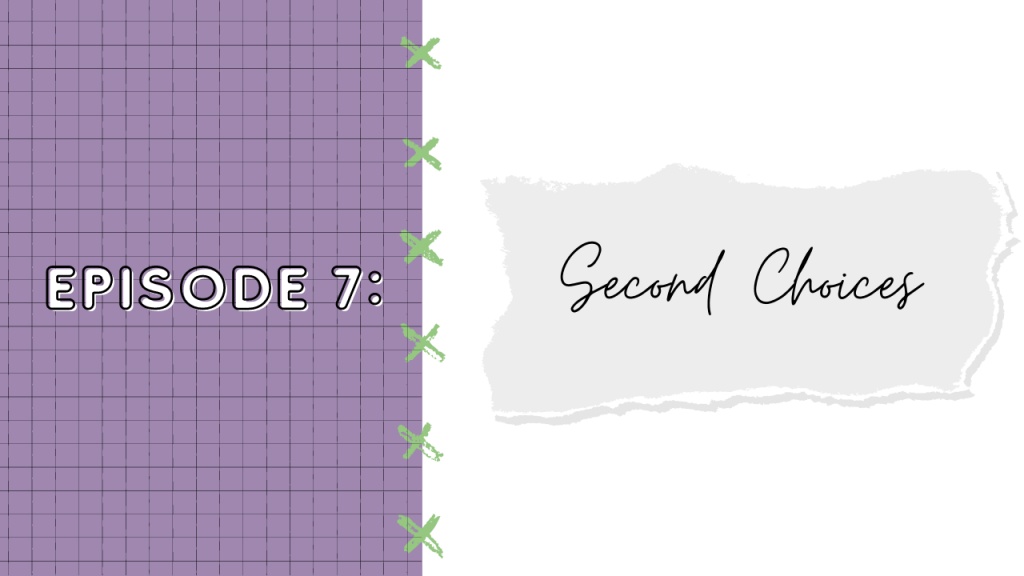 Hopewell Valley Student Podcasting Network
Show Name: Fictional Feels
Episode #7: Second Choices
Tweet to be shared on the network's twitter handle: In today's episode, we talk about the trope of second choices. Here is a general spoiler warning because chances are if you know who the second choice is you can figure who they end up with.
You are listening to Fictional Feels the podcast with your host(s) Tatianna.
In this episode of Fictional Feels the Podcast we discuss: The second choice trope
Segment 1: The Characters Who Fit This Trope
I will be mentioning characters from Vampire Knight, Fruits Basket, Ouran Highschool Host Club, Horimiya, Kiznaiver, Orange, and Bungo Stray Dogs.
Segment 2: Why This Trope Has Such a Hold On Me
I often find comfort in these characters because they speak to that part of me that misses the mark.

I think a love not meant to be just stings different from other sad romance tropes.
Music Credits: Stardust- Jay Someday
Cruising- Vendredi
Hope for Tomorrow- Tokyo Music Walker
Subscribe to our Podcast
Connect with us on Social Media
In this episode of Fictional Feels the Podcast we discuss: The second choice trope