Panorama is Hopewell Valley Central High School student-run literary magazine that is supported by teachers Ms. Johanna Claps and Ms. Lora Marie Durr. The magazine runs in print form twice a year in print and will be supported on the HV Digital platform as well.
Photography Club is an organization of students who are interested in learning about photography: how to compose better images; how to operate a camera (digital or manual) and how to improve image quality.  Club members learn about great photographers of the past and present, and how to identify the important visual elements of photographs.  The club also organizes field trips and exhibitions to display student work. 
The Art Club and National Art Honors Society is a Hopewell Valley Central High School student-run art blog that is supported by teacher Ms. Lora Durr. The Art Club and National Art Honors Society blog provides a place for students to publish their artwork in a digital space.
Rhapsody Blog Connect the Dots: Storytelling Through Taylor Swift's Discography  Intro:   Today's blog is a connect the dots and will explore the theme of storytelling through Taylor Swift's discography. Taylor Swift has been in the spotlight since she released her first album at age 16 and has been writing music since she…
COMPOSER'S CORNER: Three Composers, One Song Today's episode is a Composer's Corner where three different composers from three different musical backgrounds will write a song together, and give an inside look at the creative process of collaborating musicians. Segment 1: Brad: Mixing and Melodic Composition  Three Different Elements of the Chord Progression, Violin/Strings, Arpeggio, Sawtooth…
Rhapsody Blog Head to Head: The Girl From Ipanema Intro:   Today's blog is a Head to Head and will analyze the similarities and differences between two different versions of the song "The Girl From Ipanema", originally written by Antônio Carlos Jobim and Vinícius de Moraes. The two recordings are by Stan Getz and João Gilberto,…
As the title suggests the piece is a metaphorical representation of my idea of an Apotheosis. (An Apotheosis is someone's ascension to godhood or enlightenment.)
This chalk pastel piece was created to show how our childhood and adult lives are connected. The inspiration of this work came from an investigation of how pieces of our childhood symbolizes pieces of our adulthood.
The goal of this piece was to ultimately depict the way that the music I listen to often directly correlates to my mood. Music can both inform and enhance my emotions. It can make me extremely happy or extremely sad, and I chose to show that through a crying face.
ABOUT HOPEWELL VALLEY STUDENT PUBLICATIONS NETWORK
The Hopewell Valley Student Publications Network is a student ran, teacher supported digital network where students are empowered to create and publish their work.  Students have the creative freedoms to blog, podcast, display artwork, share writing, and much more.  The goal of www.hvspn.com is to give students the creative freedoms to explore their interests while teaching career ready skills!
Learn about how rockets are launched into space and how people are able to survive in the vessels.
LISTEN NOW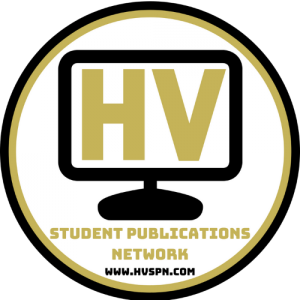 HOPEWELL VALLEY STUDENT PUBLICATIONS NETWORK
Website Created by Dr. Eric Guise, Jeff Losch, & Nicholas Johnson