OUR RECENT STUDENT PODCASTS
Episode 18 of our Rhapsody Podcast is an album review, where I'll be reviewing Metallica's first album, Kill 'Em All.
ABOUT HOPEWELL VALLEY STUDENT PUBLICATIONS NETWORK
The Hopewell Valley Student Publications Network is a student ran, teacher supported digital network where students are empowered to create and publish their work.  Students have the creative freedoms to blog, podcast, display artwork, share writing, and much more.  The goal of www.hvspn.com is to give students the creative freedoms to explore their interests while teaching career ready skills!
15 members of the HVCHS chapter of the National Art Honor Society submitted artwork for consideration in the 2022 Juried Student Exhibition. 1,665 entries were submitted by students from around the world who participate in NAHS. Our school had 5 students selected for exhbition! Cormac Dow Brianna Fish Sylvia Hemenetz Sophia Noto Sofia Venezia Please…
› READ FULL ARTICLE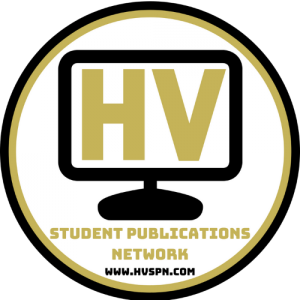 HOPEWELL VALLEY STUDENT PUBLICATIONS NETWORK
Website Created by Dr. Eric Guise, Jeff Losch, & Nicholas Johnson