OUR RECENT STUDENT PODCASTS
CARE stands for cultural and racial equality. At CARE we want to bring awareness and education to social and racial issues in today's society. Through activities, discussions, and community service. We hope to make HV a more informed and accepting space. We ourselves want to learn more. It is important to create a safe environment for all students at HV. We want to make a positive impact on our school with this podcast.
ABOUT HOPEWELL VALLEY STUDENT PUBLICATIONS NETWORK
The Hopewell Valley Student Publications Network is a student ran, teacher supported digital network where students are empowered to create and publish their work.  Students have the creative freedoms to blog, podcast, display artwork, share writing, and much more.  The goal of www.hvspn.com is to give students the creative freedoms to explore their interests while teaching career ready skills!
The Jetty is a painting by Hopewell Valley Central High School Senior Kristen McDonough & was published in Panorama, the literary arts magazine.
› READ FULL ARTICLE
The Pale Man is a drawing by Hopewell Valley Central High School sophomore James Lee & was published in Panorama, the literary arts magazine.
› READ FULL ARTICLE
I have a area of woods in my neighborhood so I thought there would be some great photo opps in there. On the path into the woods there was a tree that had fallen across, and I noticed there was some fungus and mushrooms growing so I snapped some pictures.
› READ FULL ARTICLE
I took this photo in the mountains of the Pennsylvania Amish countryside. Using my prism, I created a rainbow effect in the corner, making the illusion that it came from the sun and sky. I hoped to portray my friend appreciating nature's surroundings, with her placed in the woods, with flowers incorporated too and the rainbow shining on her.
› READ FULL ARTICLE
I took this photo in Frankfurt, Germany along with many other photos of architecture. In this specific photo, I thought the contrast in the color of the building against the sky was very interesting, especially because orange and blue are complimentary.
› READ FULL ARTICLE
I saw this at the Philadelphia Museum of Art. As someone who is a big fan of drawing and viewing old art this painting was really breathtaking to me. It was painted on the ceiling of a Victorian styled room. It was truly a sight to behold.
› READ FULL ARTICLE
My photo was taken in my neighborhood. I love how trees look in the fall because the color of the leaves are always pretty. The trees in my neighborhood represented that, so I wanted to take a photo of it.
› READ FULL ARTICLE
I took this picture at the Hopewell Borough Park. I took some pictures of the trees while I was walking though the trail.
› READ FULL ARTICLE
I took this photo of this Colonnade at the Princeton Battlefield. It was a cloudy day but I caught this when the sun broke through.
› READ FULL ARTICLE
It was really quiet on a Saturday morning and I was walking back from someone's house a couple of years ago. It had snowed through the early morning and no one had shoveled the streets yet. I wanted to capture something that was a reminder to the endless view of white.
› READ FULL ARTICLE
Taken in Miami, Fl. I wanted to experiment with different color lights and see how they would interact with each other.
› READ FULL ARTICLE
This photo was taken at St. Michael's Farm Preserve in Hopewell- I was experimenting with an old Helios lens and loved the bokeh effect it gave to the images.
› READ FULL ARTICLE
During quarantine, I started focusing on self-portraits. For this photo specifically, I decided to work with glitter and different light situations.
› READ FULL ARTICLE
Taken in a field of grass, the sun was setting down and I decided to take some photos up close. The sun set offered a spark of inspiration and led me to take more photos and made me feel at peace. 
› READ FULL ARTICLE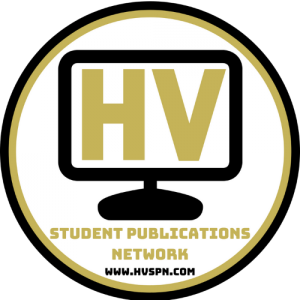 HOPEWELL VALLEY STUDENT PUBLICATIONS NETWORK
Website Created by Dr. Eric Guise, Jeff Losch, & Nicholas Johnson