HOPEWELL VALLEY SOURCES OF STRENGTH
The Sources of Strength Podcast and Blog is a collaboration between a diverse group of student leaders and caring adults within Hopewell Valley Central High School.  The goal of Sources is to spread messages of hope, help, and strength throughout our school and community.  We recognize that we all go through good times and bad times and our mission is to make sure that during the rough times no one gets so overwhelmed or hopeless that they want to give up.
In episode 4 of Interesting World of Sports, we dive into the life and playing career of one of the NFL's first superstars. Joe Namath was the embodiment of the 70's with long flowing hair and big fur coats.
LISTEN NOW
Rhapsody Blog Connect the Dots: Storytelling Through Taylor Swift's Discography  Intro:   Today's blog is a connect the dots and will explore the theme of storytelling through Taylor Swift's discography. Taylor Swift has been in the spotlight since she released her first album at age 16 and has been writing music since she…
LISTEN NOW
COMPOSER'S CORNER: Three Composers, One Song Today's episode is a Composer's Corner where three different composers from three different musical backgrounds will write a song together, and give an inside look at the creative process of collaborating musicians. Segment 1: Brad: Mixing and Melodic Composition  Three Different Elements of the Chord Progression, Violin/Strings, Arpeggio, Sawtooth…
LISTEN NOW
Rhapsody Blog Head to Head: The Girl From Ipanema Intro:   Today's blog is a Head to Head and will analyze the similarities and differences between two different versions of the song "The Girl From Ipanema", originally written by Antônio Carlos Jobim and Vinícius de Moraes. The two recordings are by Stan Getz and João Gilberto,…
LISTEN NOW
Commercial Pilots by Miller Cleave They have specialized skills, top prestige, and a unique vantage point from the flight deck that most people will never get to experience. In the Airline Industry, There's a huge pilot shortage that goes up to seven hundred thousand pilots. In the next ten years, the pilots will have to…
LISTEN NOW
Why I Wanted to Be a Pilot Blog Post 1 By Miller Cleave Hello and welcome to Capt Cleave's Flight Adventures on the Hopewell Valley Student Publications Network where students come together to share content with the world.  The opinions expressed in this episode are mine the show. I wanted to be a pilot ever…
LISTEN NOW
Welcome to Capt Cleave's Flight Adventures Hi, my name is Miller Cleave and this blog is going to be about how I started my flight journey to be a pilot. The blog is going to start from the very beginning on the different stages I took to be a pilot and some stories on what…
LISTEN NOW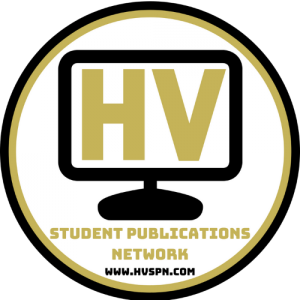 HOPEWELL VALLEY STUDENT PUBLICATIONS NETWORK
Website Created by Dr. Eric Guise, Jeff Losch, & Nicholas Johnson